The "tightrope walker" automaton watches are extremely rare and complicated. I don't know how many are still working nowadays, but not a lot for sure...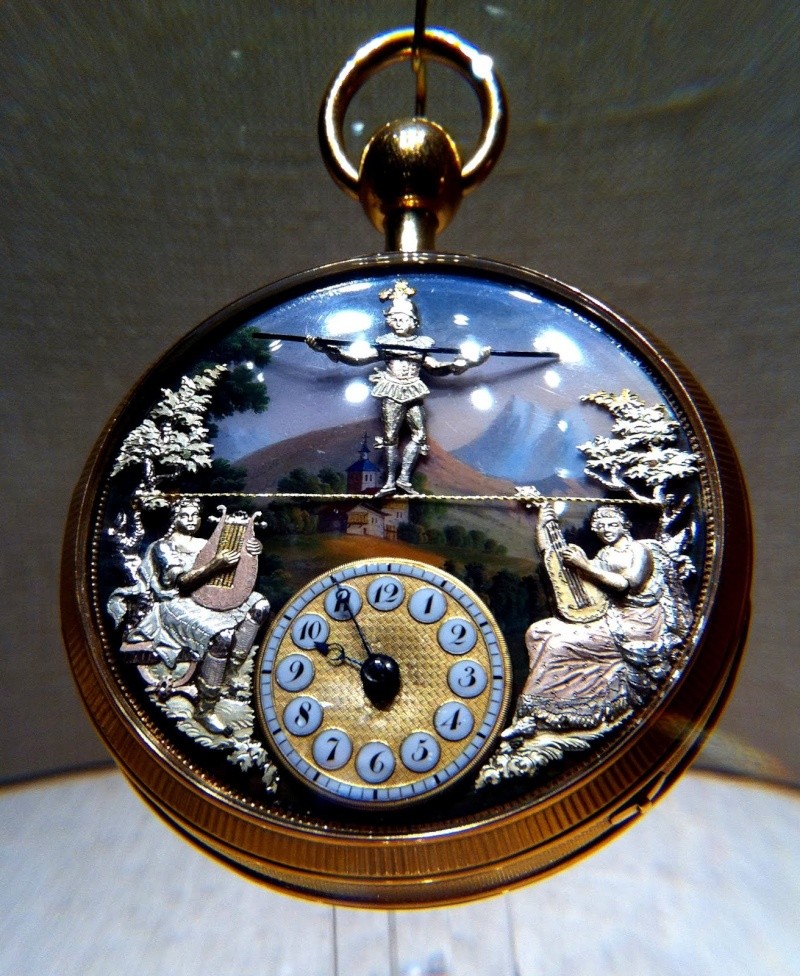 A very nice example had been sold by Christie's in 1993.
Cylinder musical train playing on the hour or at will, with 29 tooth comb grouped in pairs, and covered by an engraved and gilt plate. Quarter-repeating on two gongs by depressing the pendant.
The Tightrope walker balances holding a pole in his arms. While the music plays, he bounces on the rope, moving the other leg and the pole to maintain his equilibrium.
Duplex escapement.
Diameter : 62mm.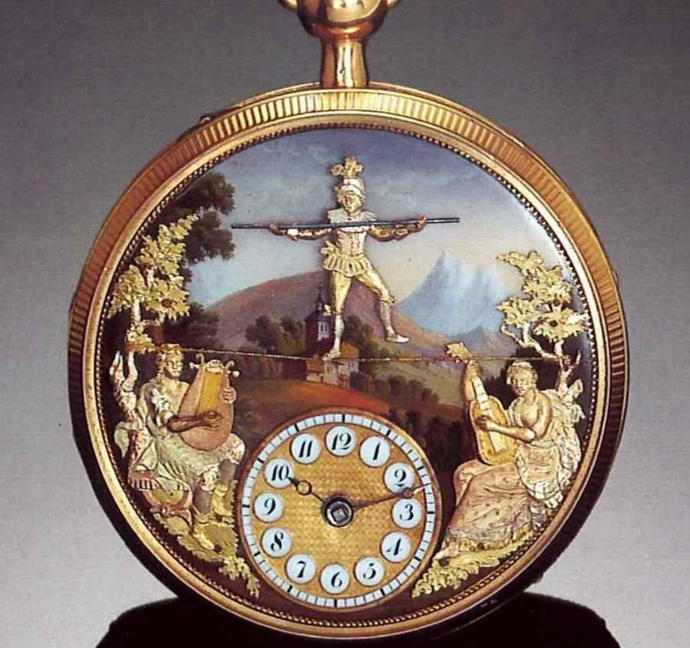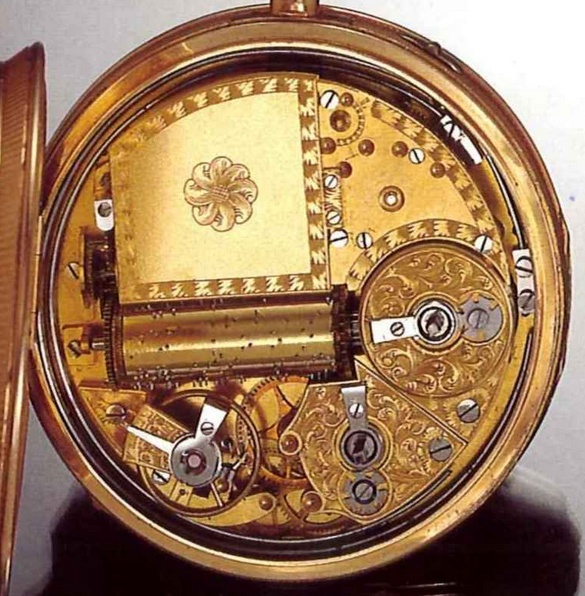 Under the dial :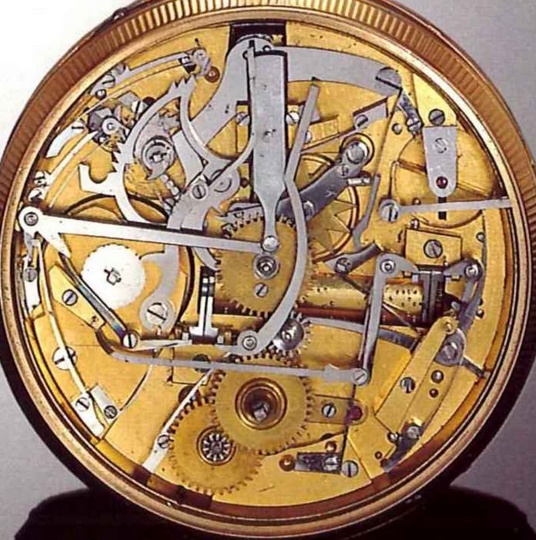 Here is a video (Patek Philippe collection), you can see the watch at 5:10.